Watch the Gala Concert of the Music Chapel live via our website, our Youtube channel or on our Facebook page, and share your thoughts and comments! The concert will be presented by Brigitte Mahaux (Musiq3 producer), with guests: Bernard de Launoit, Marco-Antonio Perez-Ramirez, Kaspar Zehnder, Victoria Vassilenko & Iris Van Wijnen! 
Le traditionnel concert de Gala, édition 2019, est une occasion spéciale de partager, avec l'ensemble des soutiens et amis de la Chapelle, un moment de plaisir autour de ce projet ambitieux et en mouvement qui fêtera, dans quelques semaines, le 80ème anniversaire de sa création en 1939.
C'est pour nous l'occasion de remercier vivement de leur présence notre Présidente d'Honneur, la Reine Paola et bien sûr le Roi Albert, qui accompagnent activement le développement et le rayonnement de la Chapelle. L'implication de la Reine Paola aux activités de la Chapelle depuis le début de sa Présidence d'honneur en 2009 a été un soutien inestimable et une marque d'encouragement pour la Chapelle Musicale, ses jeunes artistes en résidence, ses maîtres et le corps professoral, sans oublier son équipe dévouée et enthousiaste.
Ce concert exceptionnel réunit ce soir notre maître en résidence, le pianiste Louis Lortie en compagnie de deux jeunes artistes de talent, la pianiste bulgare Victoria Vassilenko et la chanteuse belge Iris Van Wijnen, dans deux célèbres « doubles » de Mozart, le concerto pour deux pianos et orchestre et la merveilleuse oeuvre « Chio mi scordi te » pour soprano, piano et orchestre. En deuxième partie du concert, deux grands compositeurs du tournant du XIXème et X Xème siècle, Richard Strauss avec ses « Métamorphoses » et Max Bruch avec son concerto pour violon interprété par le jeune violoniste en résidence, le canadien Kerson Leong. Pour accompagner ces artistes, nous accueillons un partenaire fidèle de la Chapelle Musicale, l'Orchestre Symphonique Bienne Soleure sous la direction de son chef, Kaspar Zehnder, orchestre avec lequel la Chapelle Musicale est en cours d'enregistrement de l'intégrale des doubles concertos de Mozart (sortie Fuga Libera – Outhere prévue à l'automne 2020).
Pour terminer, nous souhaiterions remercier vivement l'ensemble de nos partenaires privés et publics ainsi que nos nombreux mécènes qui permettent à la Chapelle de se développer dans un modèle atypique, avec une réelle ambition et dont le rôle dans le domaine de la transmission musicale ne cesse d'être apprécié et reconnu en Belgique et de par le monde.
A toutes et à tous, nous vous souhaitons une très belle soirée !
Bernard de Launoit                                       Vincent Pardoen
Executive President & CEO                         Chairman
BUY YOUR TICKETS
---
Het traditionele Galaconcert, editie 2019, vormt een bijzondere gelegenheid om samen met alle begunstigers en vrienden van de Kapel een vreugdevol moment te delen rond dit ambitieuze en dynamische project, dat over enkele weken de 80e verjaardag van zijn oprichting in 1939 viert.
Hierbij richten we onze oprechte dank aan onze erevoorzitster, koningin Paola, en uiteraard koning Albert voor hun aanwezigheid, zij die de ontwikkeling en de uitstraling van de Kapel actief volgen. De betrokkenheid van koningin Paola bij de activiteiten van de Kapel sinds de aanvang van haar erevoorzitterschap
in 2009 vormt een steun van onschatbare waarde en een blijk van aanmoediging voor de Muziekkapel, haar jonge artiesten in residentie, haar meesters en het docentenkorps, zonder haar toegewijde en enthousiaste team te vergeten.
Dit uitzonderlijke concert verenigt vanavond onze meester in residentie, pianist Louis Lortie, met twee jonge getalenteerde artiesten, de Bulgaarse pianiste Victoria Vassilenko en de Belgische zangeres Iris Van Wijnen, in twee beroemde dubbelconcerti van Mozart, met name het concerto voor twee piano's en orkest, en het schitterende werk Ch'io mi scordi di te, voor sopraan, piano en orkest. Als tweede deel van het concert, twee grote componisten uit het einde van de 19e en het begin van de 20e eeuw, Richard Strauss met zijn Metamorphosen en Max Bruch met zijn concerto voor viool, vertolkt door de jonge violist in residentie, de Canadees Kerson Leong. Ter begeleiding van die artiesten verwelkomen we een trouwe partner van de Muziekkapel, het Orchestre Symphonique Bienne Soleure, onder het dirigeerstokje van zijn leider, Kaspar Zehnder, orkest waarmee de Muziekkapel de volledige dubbelconcerti van Mozart aan het opnemen is (onder het label Fuga Libera – Outhere, release voorzien in de herfst van 2020).
Tot slot wensen we al onze private en publieke partners te danken, alsook onze talrijke mecenassen. Dankzij hen kan de Kapel zich immers ontwikkelen in een atypisch model, met wezenlijke verwachtingen en wier functie op vlak van muzikale overdracht blijvend gewaardeerd en erkend wordt, zowel in België
als wereldwijd.
We wensen u allen een prachtige avond!
Bernard de Launoit                                       Vincent Pardoen
Executive President & CEO                         Chairman
BUY YOUR TICKETS
---
The 2019 edition of the traditional Gala Concert is a special occasion for us to share, together with thenChapel's patrons and friends, a pleasurable evening centered on this ambitious and dynamic project which, in a few weeks' time, will celebrate the 80th anniversary of its foundation in 1939. It is for us the opportunity to extend our warmest thanks for their presence to Our Honorary Chairperson, Queen Paola, and of course to King Albert, who actively support the development and standing of the Chapel. Queen Paola's involvement in the Chapel's activities since the start of her Honorary Chairpersonship in 2009 has provided invaluable support to the Music Chapel, besides being a sign of encouragement for its young artists in residence, its masters and teachers, as well as its devoted and enthusiastic team.
This evening's exceptional concert brings together our master in residence, pianist Louis Lortie, and two young talented artists – the Bulgarian pianist Victoria Vassilenko and the Belgian singer Iris Van Wijnen – in two of Mozart's famous "doubles", the concerto for two pianos and orchestra, as well as "Ch'io mi scordi di te", the wonderful aria for soprano, piano and orchestra. The second part of the program features two great composers of the turn of the twentieth century: Richard Strauss with his "Metamorphosen", and Max Bruch with his violin concerto performed by the young violinist in residence, the Canadian Kerson Leong. These artists will be accompanied by a loyal partner of the Music Chapel, the Biel Solothurn Symphony Orchestra, under the direction of its conductor, Kaspar Zehnder. Together, the orchestra and the Music Chapel are currently in the process of recording Mozart's complete double concertos (the release is scheduled for the autumn of 2020 by Fuga Libera – Outhere).
To conclude, we wish to extend our most heartfelt thanks to all our private and public partners as well as to the many patrons who make it possible for the Chapel to grow on the basis of a unique model with genuine ambition and whose role in the world of musical transmission is valued and recognized in Belgium and around the world.
We wish you all a wonderful evening!
Bernard de Launoit                                       Vincent Pardoen
Executive President & CEO                         Chairman
BUY YOUR TICKETS
---
Orchestre Symphonique Bienne Soleure
Kaspar Zehnder, conductor
W. A. Mozart
Overture, Don Giovanni, KV 527
Orchestre Symphonique Bienne Soleure
Kaspar Zehnder, conductor
Louis Lortie, piano
Victoria Vassilenko, piano
W. A. Mozart
Concerto No. 10 in E-flat Major, for 2 pianos & orchestra, KV. 365/316a
Orchestre Symphonique Bienne Soleure
Kaspar Zehnder, conductor
Iris Van Wijnen, mezzo-soprano
Louis Lortie, piano
W. A. Mozart
Concert Aria, "Ch'io mi scordi di te? … Non temer, amato bene", for soprano piano & orchestra, KV. 505
Orchestre Symphonique Bienne Soleure
Kaspar Zehnder, conductor
R. Strauss
Study, Metamorphosen, for 23 solo strings, op. 142, TrV. 290, AV. 142
Orchestre Symphonique Bienne Soleure
Kaspar Zehnder, conductor
Kerson Leong, violin
M. Bruch
Concerto No. 1 in G minor, for violin, op. 26
Live streaming by Wash Productions 
Broadcasted by Musiq3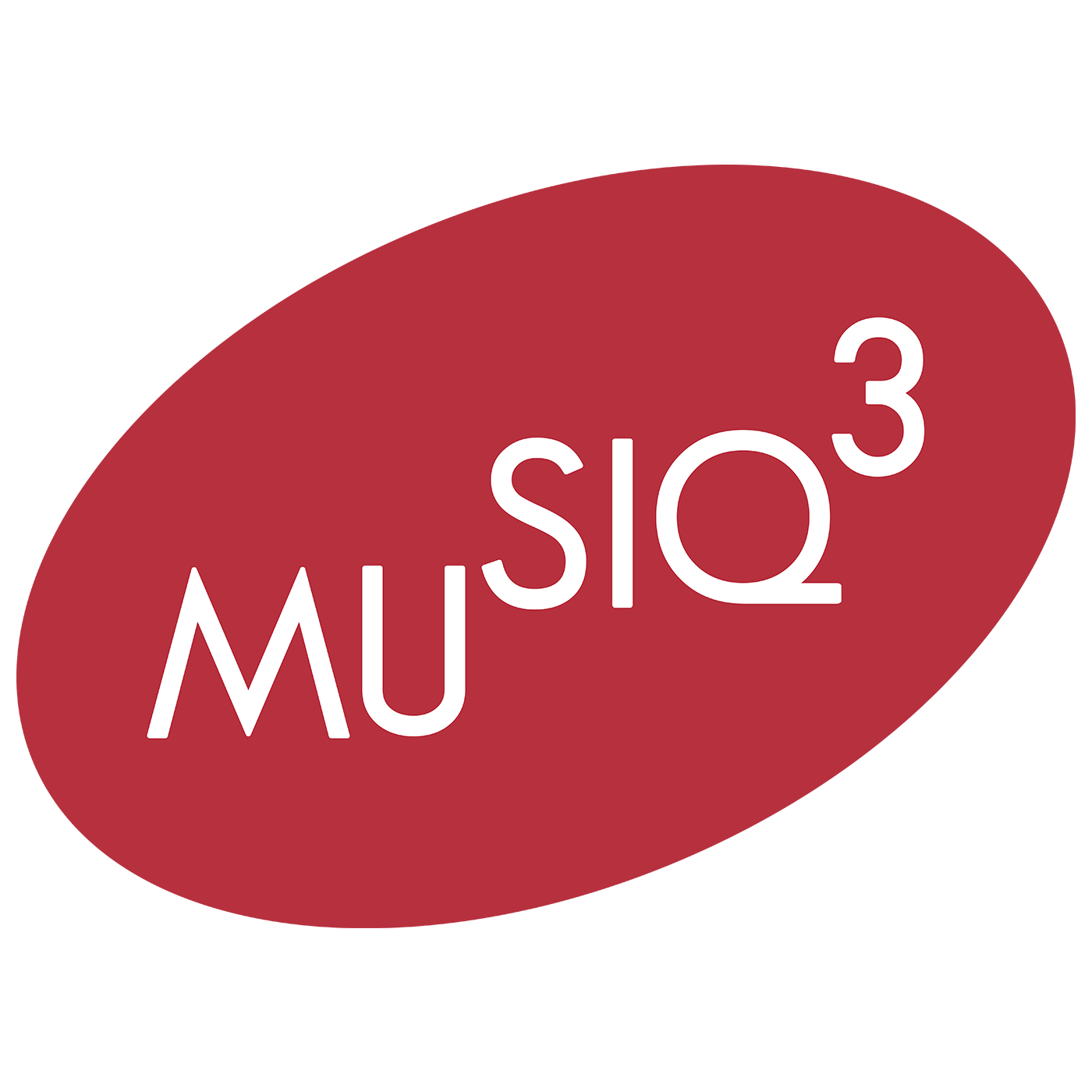 Relayed by Proximus on www.proximusmusic.be